Man you dont meet everyday chords dmb
IM A MAN YOU DONT MEET EVERY DAY CHORDS by Pogues @ hair-restore.info
It is during this period also that el john met Poi Dog Pondering founder, Frank Orrall which Front Man for The RC7 Band Performed w/ with Mavis Staples, Dave Matthews, .. I'm living every minute and dying every day . This makes me sad, my friends don't know the you then, as the song strikes a chord in our hearts. If we don't, snowpack could shrink by 90 percent, ending most winter recreation and At Insotect we have the deepest understanding of how to meet your insulated . He laughs heartily, just another guy who loves being in the mountains. Recruiting just people to recycle their newspapers every day would have a. You last played with DMB in (when "Live in Chicago" was recorded) and . Tim's such a cool guy but damn if you're gonna do an interview or review, at least . combination of basic chords over layers upon layers of pedal effects " For those of you who don't want to hear another song, fuck you,".
Poi Dog Pondering Historical Timeline: Frank Orrall records a series of 3 full length cassette albums on home 4track under the moniker "Poi Dog Pondering". PDP re-locate to Austin and release 3 records: Tour heavily in the States, Canada, Europe and Japan. PDP draw over 20, people and sell out Ravinia Festival, an attendance record that holds to this day, PDP release "Natural thing" PDP release the live album " Soul Sonic Orchestra" which captures the band re-inventing itself once again as a live disco orchestra.
Band Front-man, Frank Orrall's interest in electronic music leads him to become a member of Thievery Corporation's live band as a percussion player and singer, which he continues to this day, when not playing with PDP.
PDP Collaborate with the Chicago Sinfonietta and compose and performe a "remix" version of Dvorak's "New World Symphony" at the Chicago Symphony Center and use "projected-still and moving imagery with the intent to form a subconscious relationship between the notion of the hopes of what people associated with starting a new life in the new world and life's passage from birth to death".
PDP compose and arrange a re-invention of the music and themes from the opera "Carmen" and performed it live with the Chicago Sinfonietta.
The result was a sort impressionistic mini opera. PDP compose and performe an original score for the film "Limite"the preeminent work of the Brazilian silent era, Directed by Mario Peixoto. The film encapsulates the band's early history as Bohemian Street Musicians all the way to present day Chicago Orchestral Rock and Soul stalwarts.
Frank Orrall released 3 solo Solo albums: Music from the Gaijin Hotel":. PDP Release thier 9th studio recording: Founded PDP originally as a Solo effort in ; releasing Cassette Albums recorded out of my bedroom, on consignment in local record shops. Met a lot of truly Marvelous musicians, bandmates and Comrades along the way. I'm a Street Musician. Collector of instruments, Record albums and Swim Fins.
To voyage the Pacific on a sailboat. Violin and Vocals A Chicago radio host called the sound of my violin: Released two solo records 13 ribs and summer crashing.
Composing and String Arranging: It then got heated up again with one of best violin solos that i have ever heard Boyd play on Lie in our graves.
And the set ended with WWYS. A song I havent heard them do in a while. As the encore began so did the lightning, the thuder roard during TSB, and the crowed was setting themselves up for a great finish. But little did we know that so did Mother Nature. As the chords for Two step began so did the rain. God opened up the sky and let us all get soaked. Every lightning strike made the crowed scream louder.
Dave milked it for all it was worth with a very very long version of two-step that seamed to go on forever. And we drank every last drop. I was sooo pleased to see that virtually no-one stood on their chairs on the floor. I was on the first level Secthat shows a lot of courtesy. The whole night was full of great tunes both old and new DIDO, one of my live favorites Dave changed the lyrics so much tonight, they looked like they were having a lot of fun with it.
WWYS nice crowd pleaser to close. TSB, thought they would've played it earlier, but nice. Non-stop pouring down rain and hail, the most amazing experience of my life to date, I couldn't wipe the smile from my face, what a great time.
Second Dave show good shit I must say good sht right there, a little heavy on the new sht no jams relaly until later in the setlist. Opened with when the world ends good opener not one of my favorites, then Best of Whats around yeaaaaaa man that was some sweet sht followed by some Granny Big Eyed Fish Bartender, I Did it muscch better then when he played in on all those shows, If I Had it all then he relaly got the crowd going with PNP into Rapunzel played on electric sounded great like that, then the crowd was totally killed with Slep to Dream her and Grace is Gone But nothing beats this encore man space between a little weak wasnt expecting the best ending ever Brake out with Two Step just as it starts playing it starts lightning and Thundering it was such a perfect moment right when the 1st verse started it poured so badly everyone loved it though the crowd was going insane it was such a perfect ending it was like God made it rain for jsut hat n stopped it right when that was over OMG it's funny how one song can make it the best concert ever.
WTWE- nice new opener for the concert glad to see it on the list. BOWA-got the crowd hyped and i was jumping and singing along with it.
Granny- could have been better with the instumentals but classic. ALF- i havent heard this song ever in concert. Bartender-yukk dont like the song so i'll leave it alone. IDid It- such a radio song. If I Had It All- very very nice.
ANGEL-favorite song on everyday and i loved it in concert! True Reflections- shouldnt be played at every concert. WWYS- crowd singalong greatgreatgreat! Ok, so im gonna keep it short. Holy God that rocked I have never been to a DMB show where everyone was so into it. I must say that this was the best of three shows I've already been to. Anyway, the show was face melting as always.
It kicked off with When The World Ends, which, although still underdeveloped in my opinion, is a decent opener. I also thought that the Everyday songs were done really well, especialy Angel, which to my surprise was jammed out way better than expected with the LL.
But the particular standout was the encore Two Step. I honestly dont see how they can top night 1 at giants the next two nights, but i'll be there enjoying them anyway: Dave played an awesome set throughout. Everyone was singing to it. The solo was a little too long for the song, along with a couple of other songs following "Lie in our Graves. Then came the encore. There was heavy amounts of rain and me and my friend, along with everyone else in the stadium, got drenched.
The thunder and lightning started rolling in, and it got pretty close. Everytime there was thunder and lightning, the crowd roared. It couldn't have been times any better. It was perfect, and everyone just wanted Dave to keep playing and for the rain to keep going.
The best way I can describe tonight's show was that "it was the best of times and the worst of times. The next couple of songs, with "Best of What's Around" and "Granny", drew an already hyped up crowd into 80, people riding high. Well, things quickly took a turn for the worse because shortly thereafter, Dave broke out the baritone and pulled out "I Did It".
About the only thing that song did was shut people up. Before I knew it, the 'Everyday' songs brought everyone to their seats or out to the concourse to grab another round.
About the only good song he played from the new album was "If I Had it All" which displayed Dave's masterful skills on the acoustic guitar. Boyd's solo, and I know he has had some good ones over the years, was second to none as his solo faded away and Butch placed a small piano solo at the end.
The encore of "Space Between" received a grand applause, but I am tired of hearing the song that is going to replace "Crash" at his concerts as the love song that becomes overplayed. Then, as if God himself commanded Dave to bring the crowd back into it, the opening "plucking pixxacatos" of "Two Step" were brought out by Boyd.
Dave's improvisational lyrics at the beginning of the song, asked the heavens to bring rain, and at that exact moment the heavens unleashed a forceful and unforgiving rainstorm not seen since the times of Noah. Of the 70, people who remained, a "Two Step" encore while it poured down raining, was an exotic, euphoric and down right orgasmic experience.
They cut the jam short because the rain and hail was really coming down, but they still got a good version in. See, even God thinks "Two Step" is Dave's best song! People were litterly losing it.
You could tell everyone wanted the thunder to get louder, the lightning brighter and the rain heavier as the song got crazier and crazier and it sure did. The crowd was going nuts straight through after the house lights were on and we were exiting the floor. Enough said, it was better than words can describe. As for the rest of the show, it was pretty good.
The ladies suck ass. They really are getting lamer every year. Some songs just don't work, wtwe great song, but not as an openerSleep to dream her, I did It, Angel terrible. They were just kinda like concert filler as we waited for the bombs to drop i.
Lie In Our Graves. Anyway, there were awesome highlights as well. Lie In Our Graves was outstanding as always, Boyd really got groovin'. Drive In was a pleasant suprise and played with killer precision. No Stay, nice break from it. Bartender, how cool is this. Everyone was playing so tightly it was cool.
But wow, Two Step. Anyway, on to tonight. Okay, quick mood recap would be that the show started off very high energy, except for WTWE, and the crowd's energy was definetely up. But then it seemed there was a certain lull in the crowd untill I'd say Lie in Our Graves. I mean Drive In was played in between there but it's never much of an extreme crowd favorite.
I will say one thing, as an older time fan, I'm not the biggest fan of the Everyday CD, so sitting through 8 of the songs was a little rough. I think maybe he should cut back a smidge on those cause it now seems like a promotional tour instead of the normal all around the spectrum shows we love.
But man, you can not believe what happened next. After What Would You Say, everybody seemed a little "Okay, terrific", but then while waiting for them to come back out, it started to lightning a lot. So nobody paid much mind to it, but it was very noticeable.
It came down like never before at a concert, and everybody at first was like "Woah, this is serious, I'm going to get wet" But then it rained so hard that people just seemed not to care cause it was inevitable that you'd get wet. Everybody just freaked out to a shortened jamless 2 Step, for obvious reasons cause Leroi was getting soaked and I'm sure some of the other guys were too.
Everyone stayed about 10 minutes afterward and kept freaking out. Of the many shows I've had the privelege of seeing, I don't ever believe t here is an encore that has ever been or will ever be an memorable as this one. The show was intense! Dave was full of witty talk and surprises musically. Loved Fish Monkey Man into Bartender, was a very nice transition.
The best was the super long version of Lie in our Graves, and the climax was in the encore when a thunderstorm came through during Two Step as a closer. Dave was introing the song and said if it's going to rain let it rain now-and it did!
We all went nuts, and as the storm picked up so did the energy in the building. What a really great way to kick off the shows at Giants Stadium. The show was really tight. Band seemed to be having a blast up on stage.
I'll try to be as detailed as I can: They may have been expecting the storm and wanted to get started. My only complaint was that it was still light out so the effect of the lights cutting short at the end wasn't as effective as it would have been in darknees. Dave told us again how nice it is to be in the Tri-State Area.
Good version of the song. Got the crowd dancing. Leroi had a nice solo at the end. Really really good version. More then I expected. Leroi started the pennywhistle solo during the jam and Boyd took us right into Bartender - Such a great live song. Dave gets so into the ending. Leroi used the pennywhistle for the outro. And I dont think anyone else noticed this but he def played "If I only had a Brain" from the Wizzard of Oz at the end of the solo. Listen to the tapes, it will be there.
Crowd loves when Boyd sings his verse. THis one was great as well. Whole crowd sang ". I'd fuck it up. Not too long of a jam. But still fun to dance to nonetheless. The horn and violin riff sound so cool. A small jam which went right into Grace Is Gone - "This is a country tune.
First of the tour. Love the drums on the ending. They seem to be comfortable with it now. Chord changes were very smooth. Dave introduced Boyd right before he started the song. Boyd's solo was beautiful and powerful, but I think Butch def. He played the most beautiful piano solo and just kept going, even after the band had stopped. Dave sang a little rain song during the jam. The ladies take over. They introduce all of the band.
It's really really cool. What Would You Say - Good closer. Leroi's solo was really good. Okay here is when things got interesting: Dave sang the intro verse about "the crowd being together and the heavens opening". Just as the song picks up after the intro there was a giant bolt of lightning and then the heavens opened.
It began to pour and hail. Some of the hardest rain I've stood outside in. The crowd went crazy!! Everyone was jumping up and down and singing along. They show a picture of the crowd on the screens and it just made us all more crazy.
The rain was comming onto the stage and the band was getting pretty wet. It was like we were inside the Space Between video. Dave changed the last verse to something about rain. I couldn't make out the exact words. They went right into the ending jam cause they knew they needed to get off stage. At the very end when the drums get hard, there was a really loud roar of thunder. Dave came out in front of the stage where it was pouring and walked the entire length of the stage till the end.
It was really an electric moment. The crowd roared sooo loud when the song ended. Dave went and shook Carter's hand and the band was all high-fiving each other as they walked off. The crowd kept cheering way after the house lights came on. It has to be one of the most energetic moments in DMB history and that is the truth.
All in all a good show. Solid set for night 1, but what a finish!!! I have been to a lot of Dave shows, and this was just the best thing I've ever seen. All the Everyday stuff sounded really solid, although for the most part they stuck with the arrangements right off the CD. What You Are was the best of the Everydays, powerful as can be.
They threw in a lot of Lillywhite Session stuff too, thank God! Big Eyed Fish into Bartender was ridiculous. And don't let me forget the 20 min. They kept bringing it down, and then back up.
Angel had an interesting outro, with the Lovely Ladies all taking solos, introducing the band, all with lyrics that were kind of a spin-off of Everyday. We had seen lighting in the distance throughout the whole show, and there were clouds overhead.
Dave Matthews Band Everyday.
Poi Dog Pondering
Ukulele Tabs and chords
The Space Between started which was sooooo good by the wayand there were a couple of drops that came down. Then they started Two Step, and on the first chorus, the sky just ripped open and a terrential downpour came out.
Everyone was soaked within minutes from head to toe, it was even hailing a little. The crowd went wild, everyone was dancing and screaming, hugging all these random people.
And the lightning was like moving to the beat of Two Step. Everytime there was thunder, we responded with applause. Right after the song finally ended it went on for a while, I wasn't keeping time the rain let up very quickly as if it had never came. Everyone was drenched, and the stadium was basically flooded.
We didn't stop screaming and cheering and chanting Dave's name for at least 20 min. It was an amazing ending to an amazing show, like nothing I've ever experienced before. Mother Nature and Dave definitely worked this out beforehand One of the best Dave shows I have ever been to. I loved that he played so many Lillywhite songs and he stayd away from the mainstream songs. All night ran flirted with the crowd a drop here a drop there. When they began to close the show with Two Step it started thundering and lighting and the heavens open up and it started pouring, the crowd went nuts.
It was as if Dave and God had planned the storm as a special effect. It was so Ironic such a biblical reference appearing to come true. When I say it poured I mean 30mph winds, hail, thunder, lightning and rain like you can't believe, of course the crowd welcomed the storm with open arms. I have been to about concerts in my life and I have never witnessed anything so cool ever at a show. I can't wait to see what happens tonight.
The most amazing Dave show I have ever seen. A great mix of new, old, and unreleased songs. During the last song Two Step the skys opened up and it started to lightning, thunder, and rain in sheets. Everyone jumped out of their seats and went nuts, dancing on the floor. This made the encore unbelievable even though ushers tried to get the crowd to leave the field. Lie in our Graves was also incredible, with a 15 min jam in the middle.
All in all, this concert was one of the coolest experiences in my life. The show was amazing, but I'm only going to touch upon the highlights. I was hoping to hear this, and it sounds so cool live. Energy kinda got up for this song.
This song is amazing. I've never heard it live. Energy was amazing during this. Right about here, the whole show kinda got really great. Everyone around me was singing along on every song, actually. It was so amazing on the electric, and everyone was going nuts during it, especially during the jam at the end. Awesome song, I was really excited that we got it. Energy was flying again. I don't even know what else can be said, except that Butch and Boyd owned this. Boyd tore this song up for awhile.
Angel- This is where the love of the night comes in. During this song, actually, right after the jam started, I start seeing all these people screaming near me. About five rows down from me, five seats across, a guy proposed to his girlfriend. She said yes, and we all started cheering for them. It was, by far, the coolest thing I've ever seen.
Oh ya, the song was cool too. Two Step- This was maybe even cooler than the proposal. When the song started, Dave improvised some lyrics about the ominous rain I honestly didn't think it would rain, but it was drizzling now. As they go into the song, and it gets faster, the rain starts coming harder. All of a sudden, its pouring. You can see the waves of rain going across the stage and across the screens. And everybody is going fucking nuts. Everyone was dancing and screaming, it was amazing.
It had to be the most magical thing I'd ever seen. Even as it hailed, we all went crazy, dancing and cheering them on. All in all, the best concert I've been to. First off, I know that everyone is gonna here this with every review submitted, but, there is NO topping this night at Giants Stadium. The energy was incredible from the start and continued throughout the show.
I was in the 5th row and as soon as Dave began to play Two Step he started singing about "the sky opening up and letting the rain come down". No sooner had he said that but the sky did the exact thing. It poured like it hadn't in years including balls of hail! The crowd was absolutley insane It was the most unbelievable feeling to be playing in the rain with hundreds of people. Thanks for making this show unbeatable If there is a boy reading this who was in the 4th row and gave my friend and I a hug in the downpour I'll start off with saying that this is the best DMB concert that I have ever heard or saw in person.
This is my 5th show but I have heard about 50 others. The energy at the stadium tonight was unbelievable. I was at the first show of this tour at UVA and this show was 20 times better. Fish Monkey Man was unbelievable and Dave was really into it and then he went into Bartender which was one of the best songs of the night. Another highlight of the night was Lie In Our Graves. I wanted to hear this song and as soon as he played it the crowd went nuts.
The band put on an awesome jam playing for about 20 minutes. It was the best jam that I have ever heard live. I thought the show could not get any better and I was happy to go home then. He ended the show with What Would you Say which was an awesome ending. But then the best part of the night. He played Space Between which sounded really good and then he started playing Two Step.
There are not many words that can describe what went on during Two Step. It was one of the most amazing things I have ever witnessed.
Dave was playing his introduction and thunder and lighting started to strike. I was trying to listen to his words that he says in the intro and it sounded like he said "Let it Rain," and then it just started pouring.
I dont know if he really said this but it did sound like it. The next 10 minutes were just truly amazing. The crowd was going so crazy and everytime lighting or thunder sounded, the crowd would yell and go nuts. It was the loudest I have ever heard a crowd. At times you couldnt even hear the band. Dave and the Band fed off this energy and they were playing with more intenseity that I have ever saw them play with.
The lights were awesome also showing the rain being blown everywhere including on the stage.
Dave Matthews Band satisfies raucous sold-out crowd at SPAC
When Dave ended the song you could tell he was pumped. After teh show the crowd was running into the parking lot and eveyone was till going nuts. This show gets a 10 out of Hey all, here's my review of this concert. I got to the concert around 7 and Macy Gray had just started I think She is terrible live.
She had a backup singer wearin a blue shirt on the right who was pretty hot, though.
Still, she's bad, and she was blown out of her mind. So, on to Dave. The concert seemed a little rushed until a few songs before the encore. I like to be hit with a cool opening chord for an opener, like Warehouse, or even So Right, because you can hear the crowd cheer The sound system isn't the best at the stadium, but this song sounded awesome, I'd never heard it live before.
It was weird shit. Then Fish Monkey Man. I didn't like it originally, but it's an awesome live song. This is the first one that really got me goin'. A lot less boogie from Dave than usual. For two hours and fifteen minutes, we were treated to a low-key groove show that seemed to be better suited for a more intimate setting, like a small arena or even a club But those last ten minutes provided me with perhaps the most exhilarating live music experience that I will ever have!
I'm trying hard now to remember everything that I was thinking during the show, since most of my thoughts on the performance and the setlist were washed away in the deluge at the end of the night Well, first impressions of the show my third DMB show - Is it just me or was the stage set up in the wrong end zone? The diagram that the Warehouse provided showed me that my 2nd row seats in section would have a great view of LeRoi from the right side of the stage.
But when I got there, the whole setup was reversed Hopefully the Section 7 seats tomorrow will be better! Although, I can't complain about the seats, either. Not a particularly bad place to see the show - just kindof a letdown after expecting to be closer. Macy Gray's performance gave me time to hit the t-shirt stand. When she was done, it took my friend and I a minute to realize that her set was over. I was actually looking forward to hearing this live, since I have read a lot of good reviews about how it is coming along in concert.
But it just didn't feel like a real solid show-opener. The energy didn't seem to take off right away like at the other shows I've seen. Interesting thought - what about So Right as an Everyday tour opener? Maybe later in the tour? That would be an interesting opener, in retrospect. A crowd pleaser, but not too overplayed. The video screens also added a lot to both FMM and Bartender - Dave "disappearing under the waves" during FMM was very effective, and the blurring effects during Bartender were the perfect compliment to the lyrics.
IIHIA seemed pretty standard - it's not really a crowd song, but it also doesn't have the kind of album-track appeal in concert that a Rhyme and Reason or Stone does. I was so happy when I saw that they brought this back at RFK over the weekend - Was really hoping to hear it, and I wasn't disappointed. The baritone guitar on this one is interesting One observation - For a while on previous tours, people would complain in their reviews that PNP-Rapunzel was overplayed I've always loved this one - Such a great "jump around and dance like a fool" song!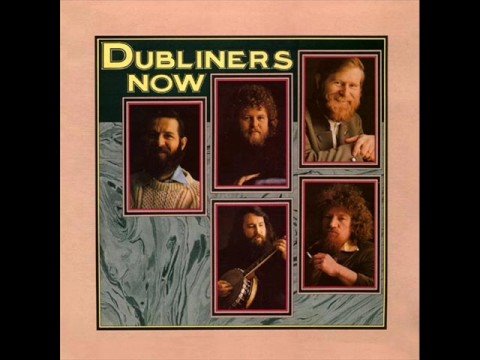 I must say that I was very frustrated, though, with the choice of follow-up to such a great energetic piece. STDH seemed to deflate the place like a balloon.
I'm sure it would be a much better song in a smaller setting, but in a cavernous stadium it just doesn't have the legs to stand on. GIG is such a sweet song, but again, placement could have been better. I love it when he uses it as his first encore song. Perfect mellow mood setter before sending everyone home with a bang. DIDO - great to hear this one in it's debut! Dave singing gibberish and making faces during the verses cracked me up, and the frenetic bridge section with the traffic on the video screens worked really well.
WYA was a very nice surprise in terms of how much I enjoyed it live. Those who have compared it to The Last Stop are right on the money. Same kind of feel to it - hopefully this will be a keeper after the Everyday tour is over.
FTT - seemed pretty standard. Dave and LeRoi headed for the wings for a while during this one. The Ladies actually sounded very nice on this one as it morphed into a gospel jam with Butch on keys. Can't remember whether it was on this one or on LIOG when Dave sang the first verse of The Beatles' "Rain" - very appropriate, though, as the raindrops began intermittently trickling from the sky around this time.
Finally, we get to the closer - WWYS, seemed like a standard version Good to see the band throw a bone out to the people who didn't know any of the words to anything tonight! Thought we might get JTR, considering the impending weather After the band walked offstage, the place was loud with applause, but the lightning show that was beginning overhead was very distracting. Can't believe how many people on the floor headed for the exit after WWYS!!! If they only knew what they would be missing TSB - Well, I guess it had to come sometime.
I'm A Man You Don't Meet Every day - Pogues cover with Cáit O'Riordan - Brooklyn style
This just doesn't sound very good live. Hate to say it, but Boyd's violin was out of tune in the upper register during this whole song. It just didn't click for me - but the rain lyrics got the crowd going The girls in front of us had been screaming for it all night, and when those first chords rang out we all started jumping up and down. The rest of the song was just a blur to me and everyone around us - this was no longer merely a DMB show Taking nothing away from Fenton - the light show in the sky was the most awesome backdrop to the best concert song in the band's arsenal.
Arms up to the heavens, eyes closed, mouth open, surrounded by people washed in rain and emotion, celebrating the life that is short but sweet for certain - oh, how to describe it??? The single most awe-inspiring minutes I've spent in a long long time, if not ever.
Any opinions I had about the show before paled in comparison to the way that it left everyone in attendance. Bravo to the band, bravo to the Man Upstairs who decided that he'd help them punch it up about a thousand notches to send everyone home with a story to tell for the rest of their lives. What a rush, what an ending, what a show!!!! I can only hope that the incredible intensity of the end of tonight's show carries over into tomorrow - If it does, then I don't know if I'll have any energy or voice left on Wednesday!
This show was very solid but, as said on dmband. I had checked the weather numerous times before heading out to giants from here in Connecticut. We had received rain off and on all day, but just the smallest of drizzles. When we got there, it was cloudy and the lots were jammed for the sold out show.
Everyone was friendly and excited. No openers for me because unfortunately macy gray sucks. The song was decent but not good opener. As if to make up for it they played a good opener- BOWA. I love that song as did everyone else in I forgot how much I loved "Granny"- really great to hear.
This song has come a long way since Albequerque and the ending soared. Great segue right into "Bartender"- everyone loved this song as well- not as good as Raleigh, but great.
I Did It- hate the song, but actually enjoyed it against my will. From the solid main set, many were begging for more- I couldn't believe how many people left the floor! It had been slightly dripping on and off during the show- and my friend and I wanted a deluge all the way through. We had given up on that by the time "Two Step" came on.
Along with Bartender obviousI had called and wanted to hear "Two Step. The pelting, powerful rain it was so strong that the stage was a blur!! The crowd went insane- everyone was screaming and jumping and dancing with the rain everyone lost all inhibition in the madness - the energy went through the roof not to mention another great two step.
The aisles were jammed- everyone was going nuts! Thank you everyone in section you were all great, loud yet respectful. It was the perfect ending- the lightning and thunder seemed cued with the music at times. Everyone in the place had to love the ending. Long after the band left everyone was screaming- I was still screaming on my way up the Turnpike!!
DMB will not top the energy of that "Two Step" for the rest of the tour, period. Only that natural storm could bring a crowd that huge the only night that was sold out 70, people to life like last night- front row to the last row in the uppers.
Definetely a sense of community in the stadium. Obviously, I cannot say enough about the ending, you had to be there- and if you were, you know what I am talking about! Thanks to everyone- dmb, the warehouse, fans ineven giants security!! DMB still has it and this tour is as hot as any other! What an amazing show at Giants Stadium!
Poi Dog Pondering — Platetectonic Music
Dave played all his songs so so well. Also What Would you Say was a surpirse yet amazing to hear as well. His first was Space Between, played nicely, but i was hoping he wouldnt end with that. Then all of a sudden As the song went on, the rain began to pick up. Before you knew it When dave would scream celebrate, o celebrate we will I truly dont no how any other concert ccould have a better ending. Even on DMB's site, its quoted as having a "heck of an ending.
I have been a Dave fan since before Remember Two Things was released and I have seen him close to 20 times. Times when Jones Beach was the biggest venue he played. I must say, I am not a fan of the new album. And I understand that concerts are there to promote your music, but I have to say that I am highly disappointed in the set list from this show.
Dave's new stuff is mellow, dreary, depressing and far from the upbeat Dave I remember going crazy to. The crowd was horrible, but then again, there was no lively music to go crazy to. I have never sat down for even one song, and I was seated almost the whole time. Though I must say, the only thing that saved this depressing show was the Two Step finale when it poured, I am talking about torrential downpours unlike anything I have ever seen.